Any new additions to the lists covering the following regions have been highlighted in red and have been 'tagged' using  #  to aid your search; as ever if you have any questions please drop us a message or contact us via email.  Enjoy!
A couple of the newer additions: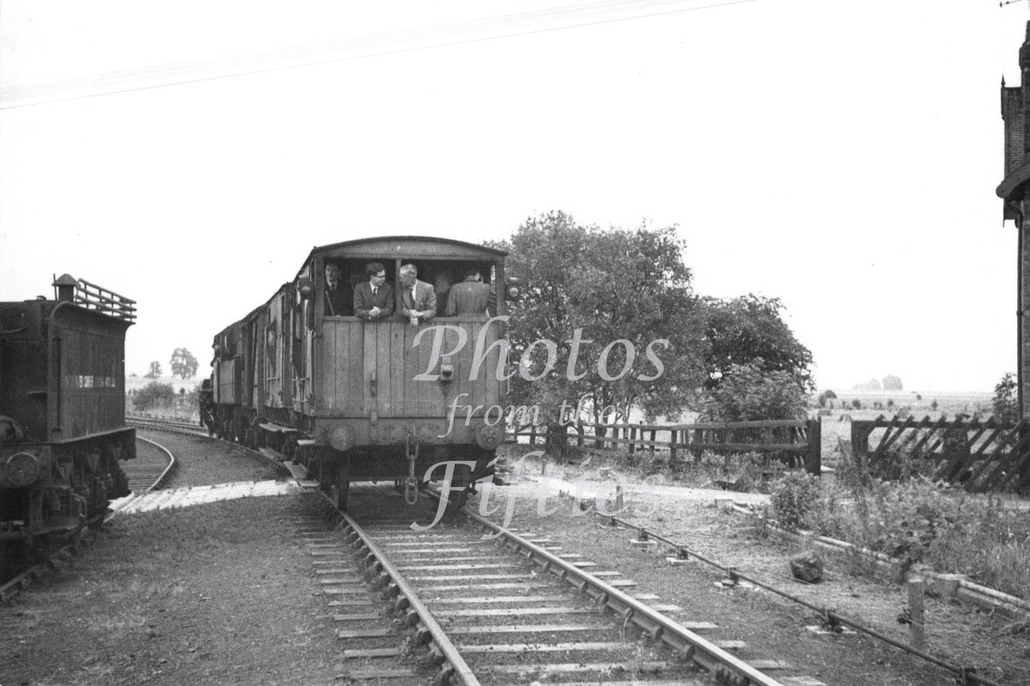 X25
The freight train for Fockerby about to depart from Reedness Junction with an REC party aboard including Frank Smith and Arthur Miall; view from brake van end, loco barely visible
22 July 1961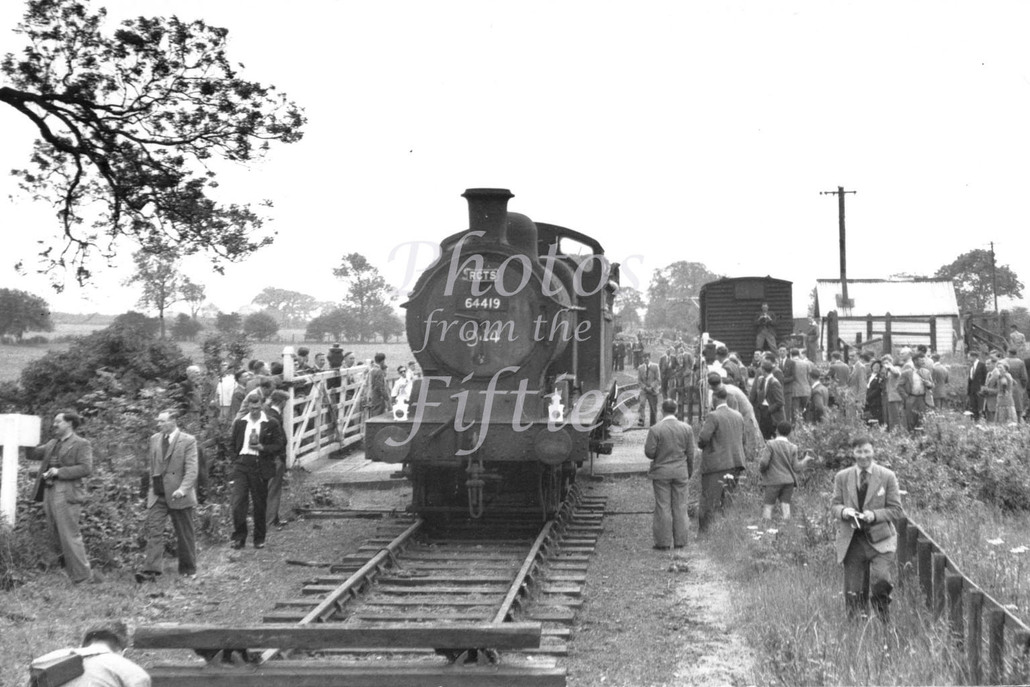 X551
Class J11 0-6-0 64419 head-on view as it runs round it's RCTS special train at Winterton and Thealby, the then terminus of the cut-back branch that formerly ran to Winteringham and Whitton on the banks of the Humber
20 June 1954
A couple of the newer additions: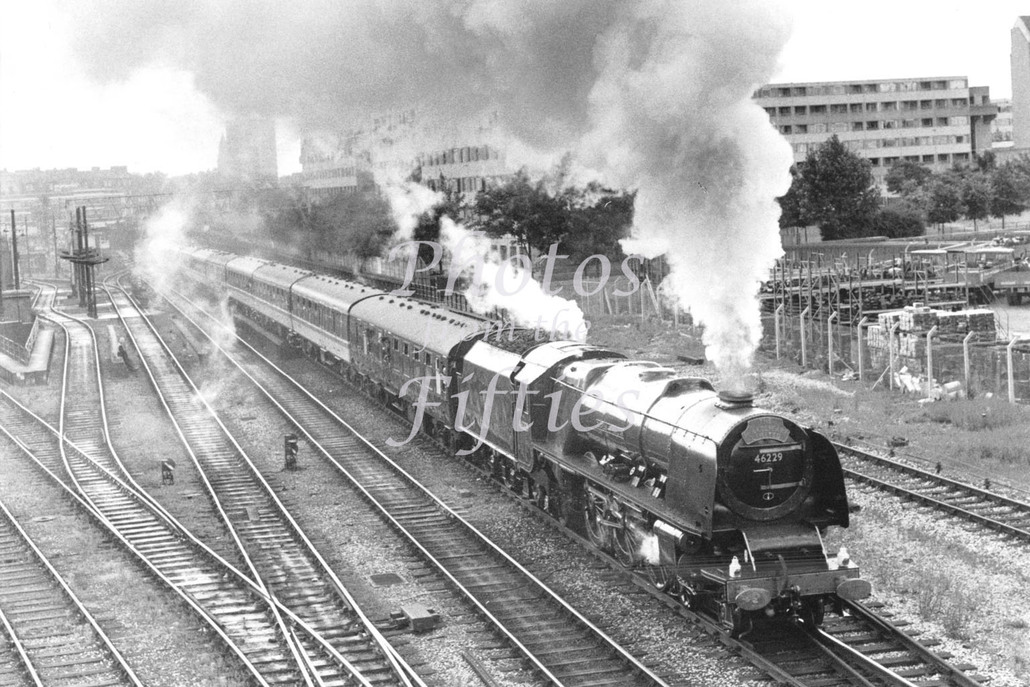 X307
A gleaming 4-6-2 46229 leaving Marylebone with the Shakespeare
Limited; good ¾ view of whole train from elevated position
X487
Midland class 1P 0-4-4T 58072 with single coach train on a singleline branch; this loco was allocated to Kentish Town shed in 1948, which is around the time when this picture was taken. Any suggestions re location would be welcomed.
A couple of the newer additions: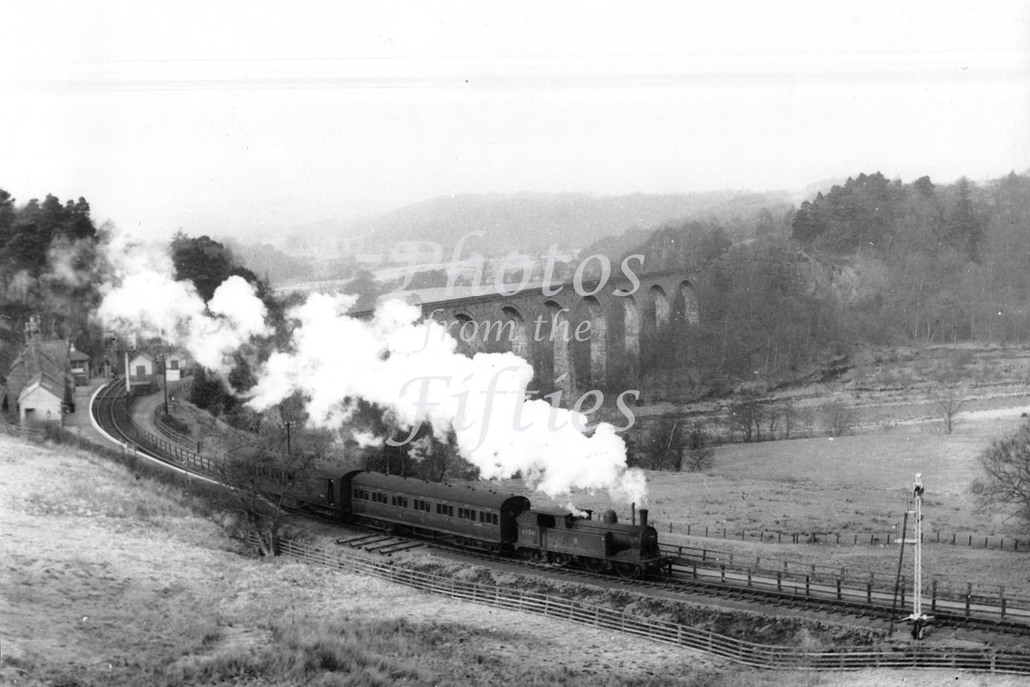 X228
Class G5 0-4-4T 67241 pulls away from Lambley station with a passenger train from Alston to Haltwhistle; good overall view from above with Lambley viaduct in the background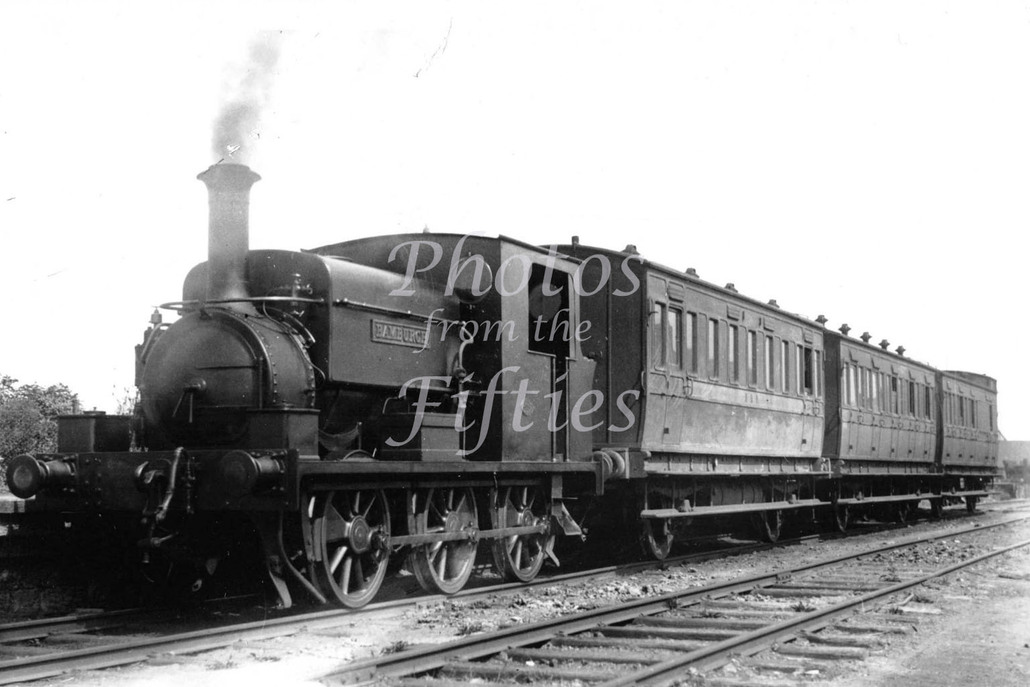 X315
North Sunderland Railway; 0-6-0ST Bamburgh with three-coach train at the platform at Seahouses; good ¾ view of whole train
A couple of the newer additions: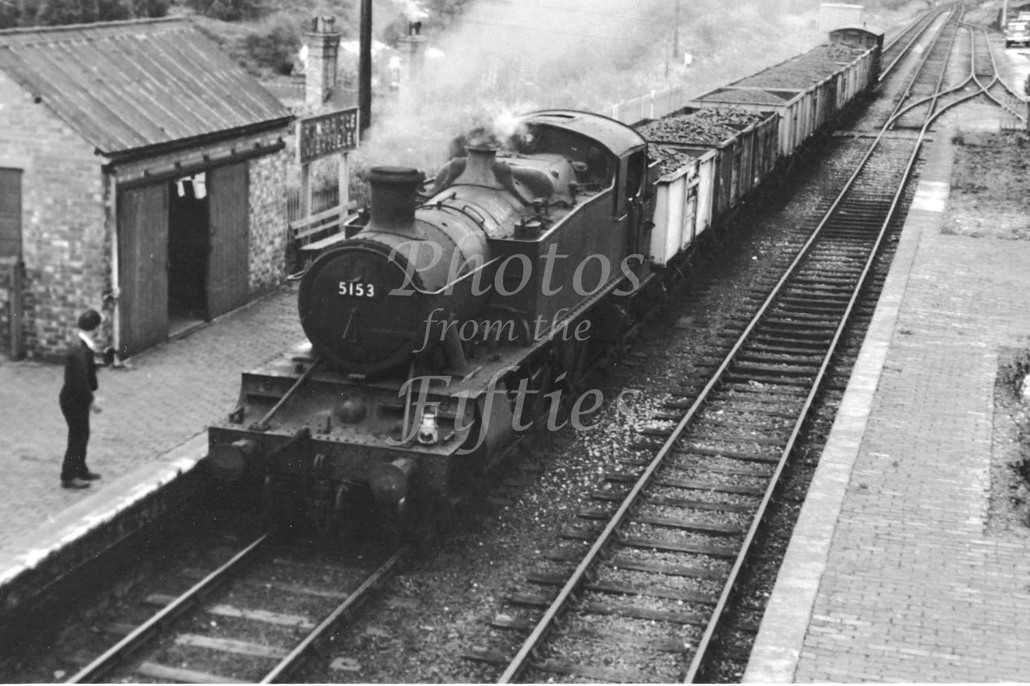 X456
2-6-2T 5153 passing through Ironbridge and Broseley station with a coal train, with signalman on platform ready to collect the token, viewed from overbridge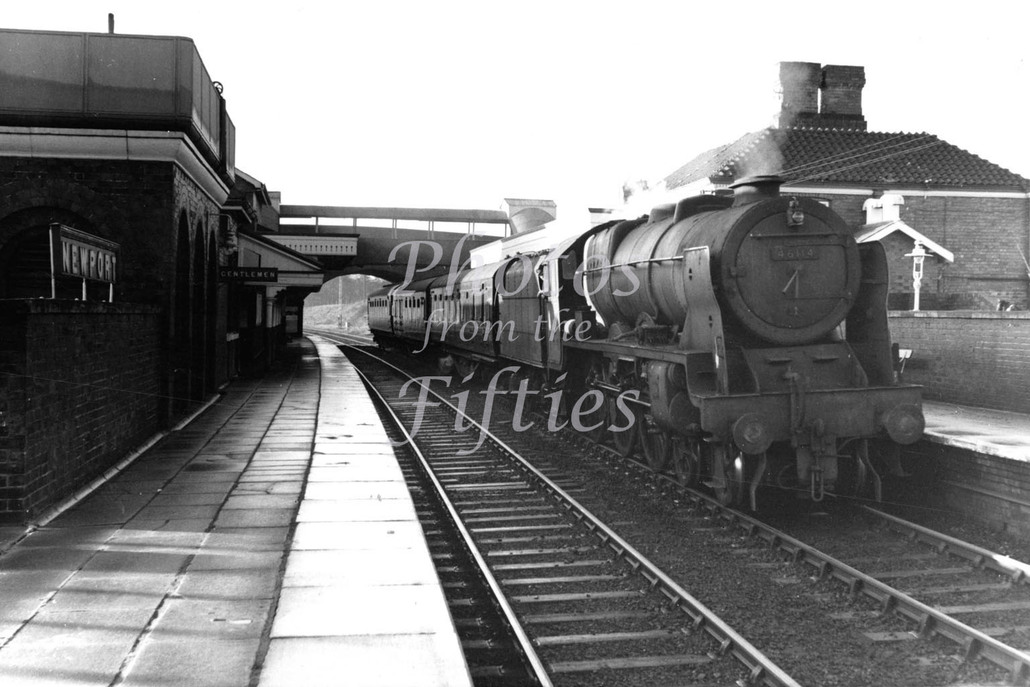 X522
Royal Scot class 4-6-0 46114 Coldstream Guardsman arrives at
Newport (Shropshire) with the 11.25am Shrewsbury to Stafford local; near head-on view from opposite platform, showing whole train
30 Dec 1960
A couple of the newer additions: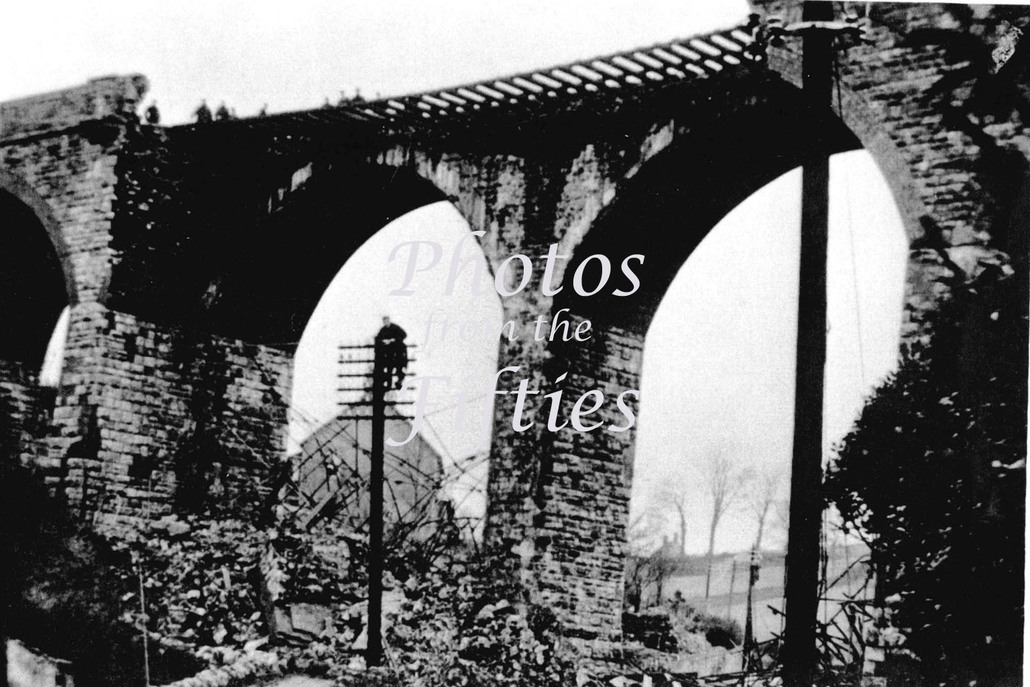 X466
The collapse of Shepton Mallet viaduct on the S&D
2 Feb 1946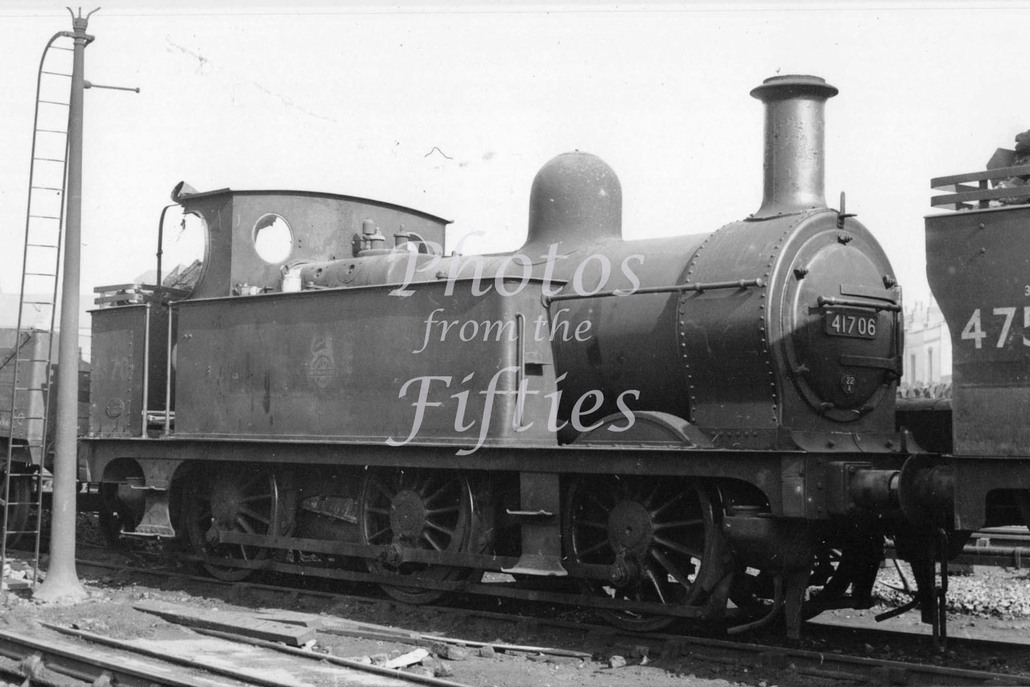 X46
Midland class 1F 0-6-0T 41706 ¾ view at Bristol