J1059
WR 0-6-0PTs 4610 and 4601 haul the 1.40pm boat train out of Folkestone Harbour, the pannier tanks having taken over these duties from the R1s
30 March 1959
Any new additions to the following lists have been highlighted in red and have been 'tagged' using  '#'  to aid your search; as ever if you have any questions please drop us a message or contact us via email.  Enjoy!
PLEASE NOTE: The updating of the lists covering railway locations alphabetically have historically, and for 'operational' reasons, lagged a little behind the regional or subject based lists. We hope that in time this might change, but in the meantime we are working hard to close the gap. 
  –  including first entries for Eardisley Junction, Earls Colne, East Barkwith, East Didsbury, Easthope Halt, East Street Crossing, Eastwood and Langley Mill, Eaton Quarries (BR), Eckington, Eden Park, Elm Bridge, Embsay, Embsay Junction, Eridge, Exmouth, and Exmouth Junction shed
A couple of the newer additions: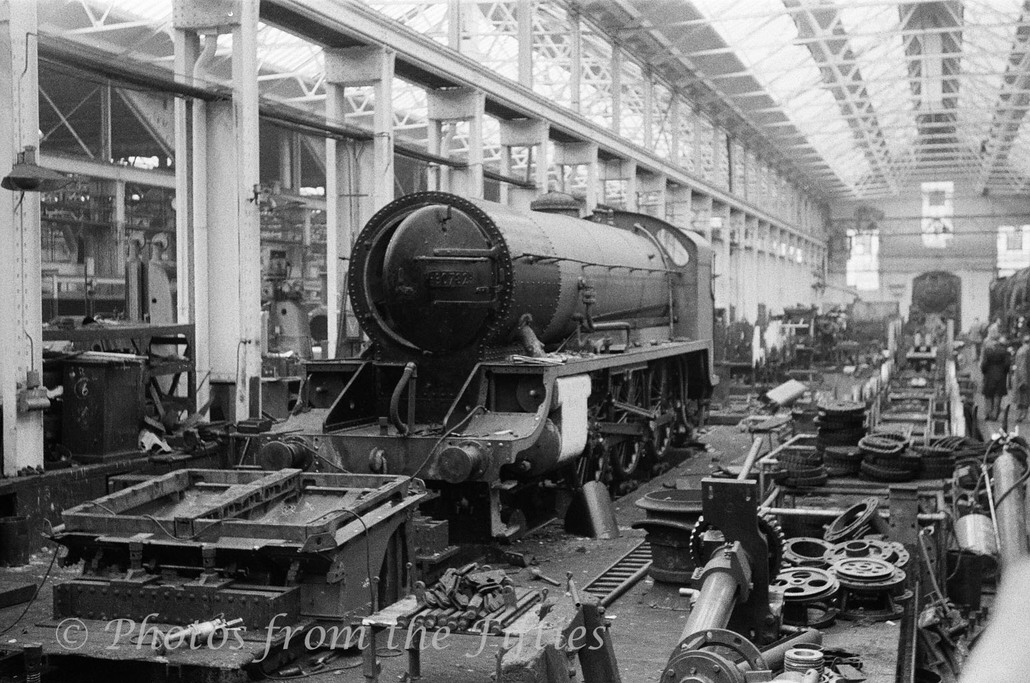 C3607
Unidentified 4-6-0 nearly ready to be released from Eastleigh works after a major repair, good ¾ view in fitting shop
22 May 1960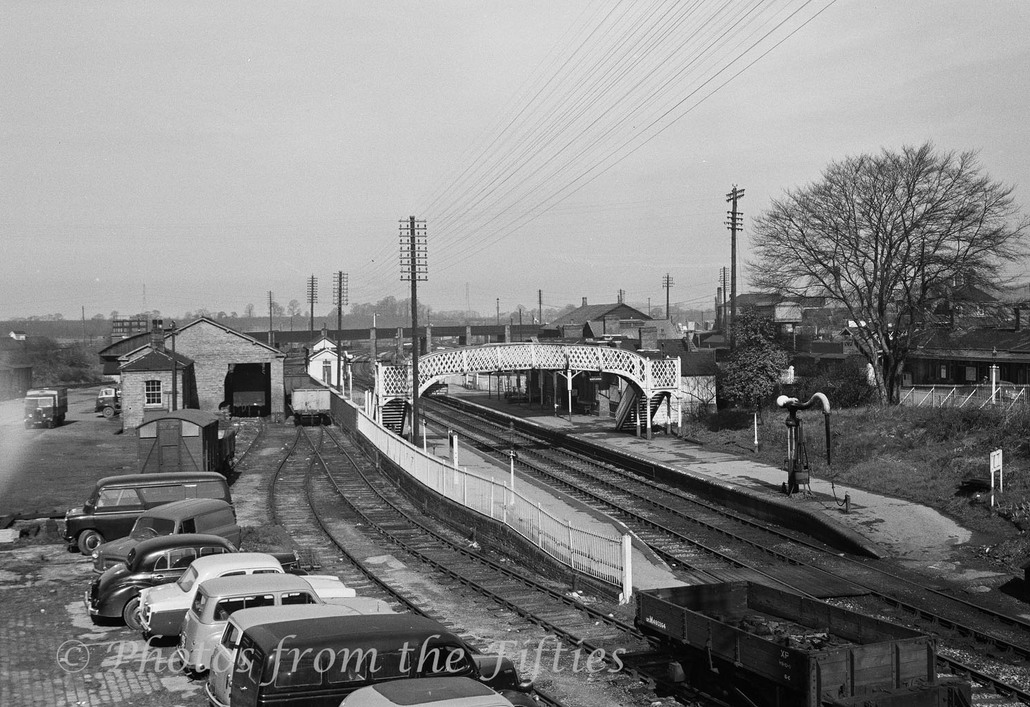 J2649
Evesham Midland station, overall view, no train
22 April 1962
  –  including first entries for Fairbourne Ferry, Fairlie Pier, Falmer Bank, Farnborough Green (SB&CR), Farnborough (Prospect Avenue, FMR), Faversham, Felixstowe Town, Filey Holiday Camp, Finchley Central, Fleetwood, and Flitwick
A couple of the newer additions: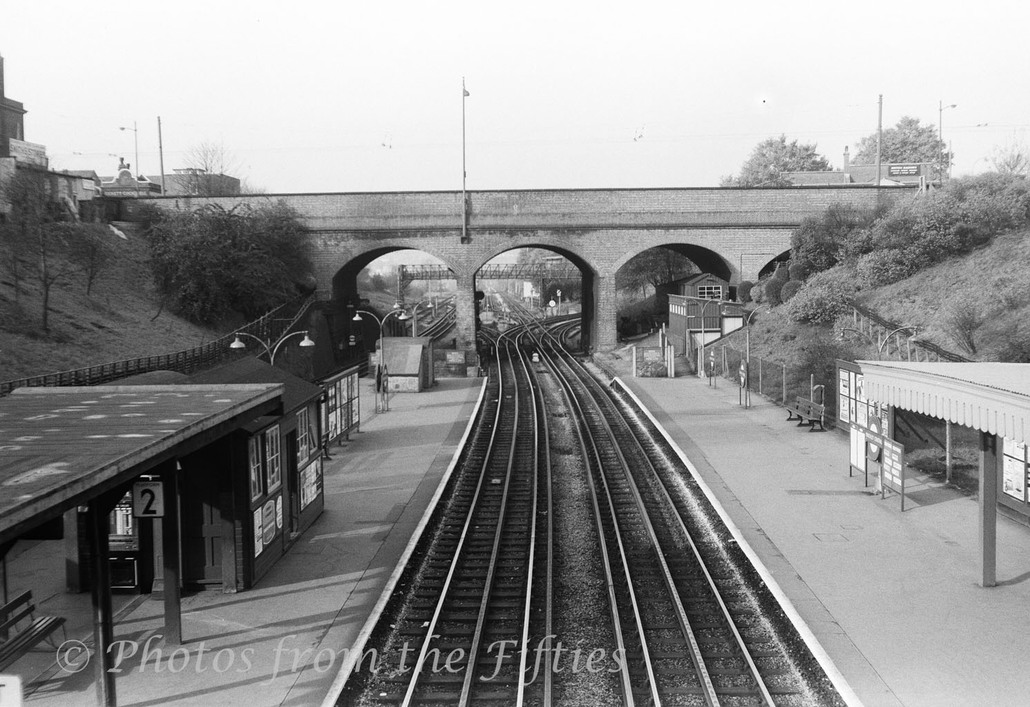 J814
Finchley Central station, looking west from the footbridge, showing the junction for the High Barnet line off to the right in the distance
9 Nov 1958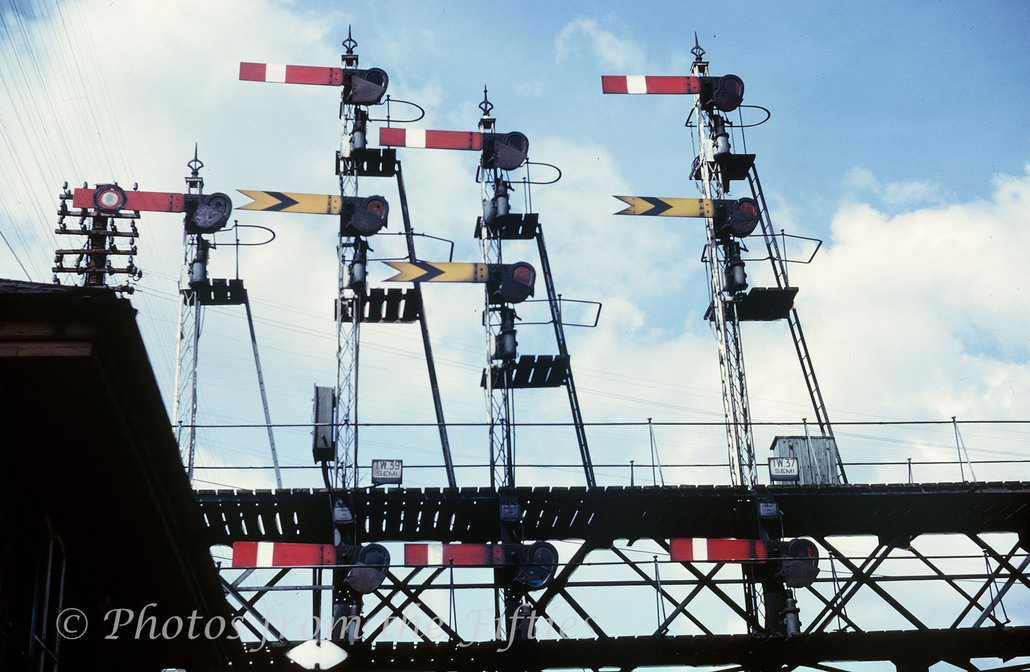 MHW1479
The gantry carrying the down starters and intermediate distants, etc at Farnborough
26 June 1966
  –  including first entries for Foleshill Railway (Coventry), Foxford, Freshfield Halt, and Frome West Junction
A couple of the newer additions: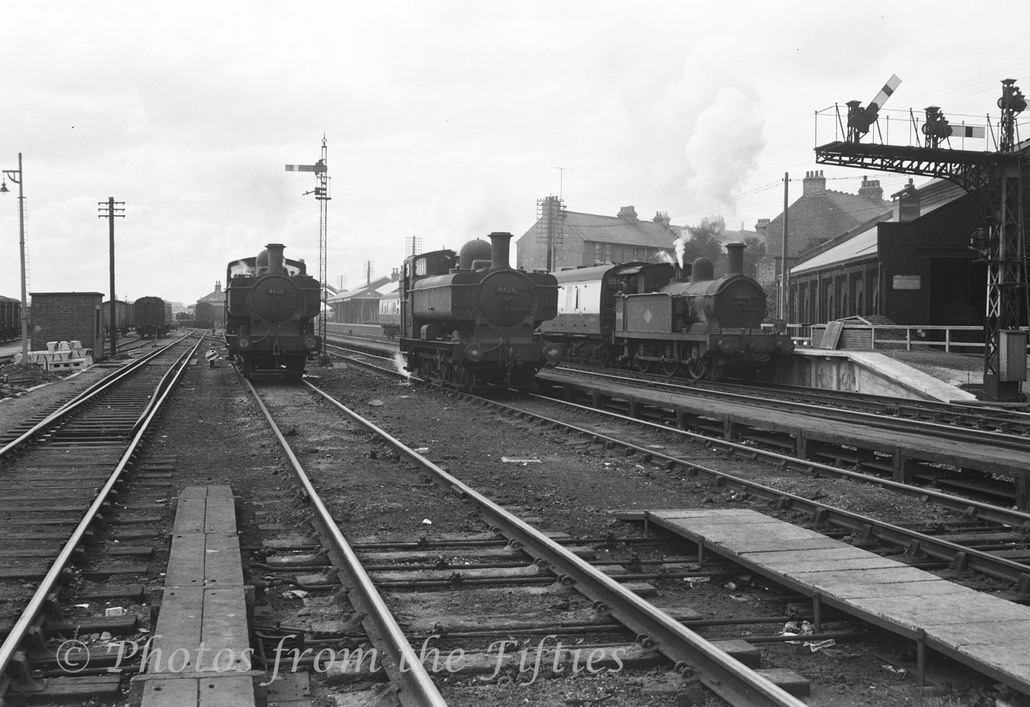 J1231
R1 class 0-6-0T 31047, 0-6-0PT 4626 and 0-6-0PT 4630 head-on on adjacent lines in the exchange sidings at Folkestone Junction
29 Aug 1959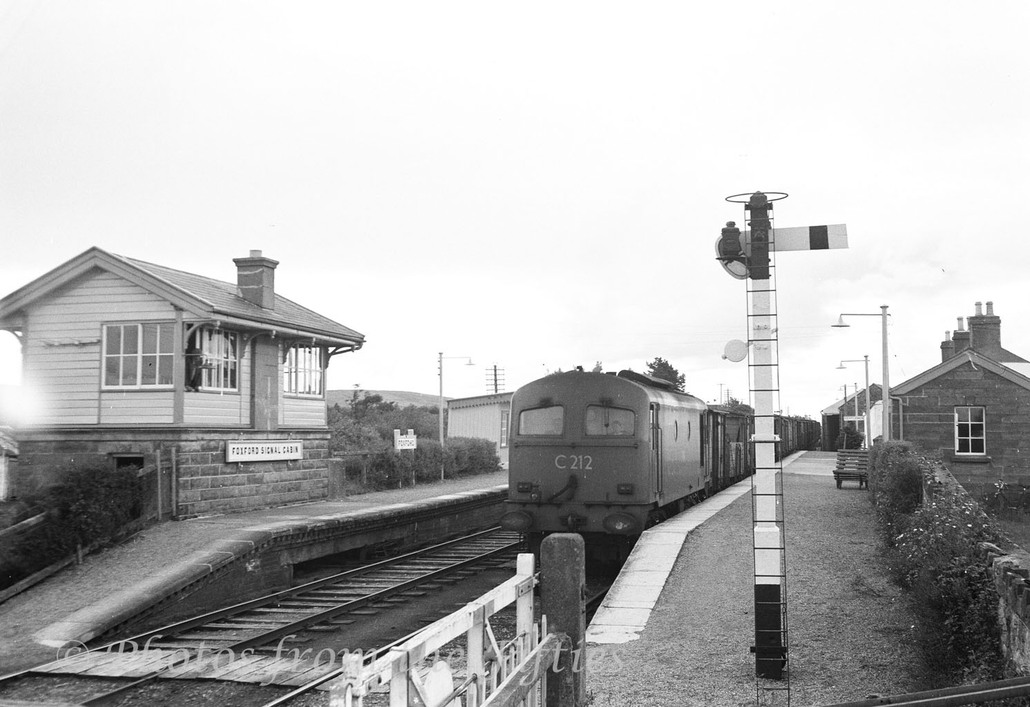 J2036
Foxford station on the Manulla Junction to Killala line, with CIE diesel locomotive on a goods train; also shows signal box
8 June 1961